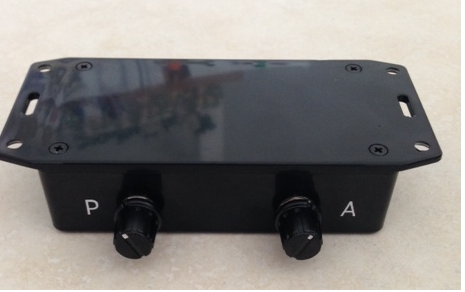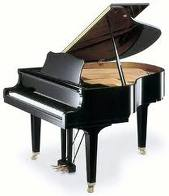 ---
Hello, my name is Richie Hayes I am a PianoDisc Technician. I make small balance control box for PianoDisc iQ systems. The box allows you to easily adjust the piano and audio levels while the piano is playing. The box will work with ANY audio source. It has two limiters (two more volume controls) on the back of it. These allow you set an upper volume limit for both the piano and audio. Many times the piano signal coming from AirPort express is way too hot. With the piano limiter you can bring it way down. Sometimes when a soundbar is installed, the piano will be too hot and the audio too cold. Just turn down the piano pot on the back and that should solve the problem. I make two different balance control boxes, Single (Universal) and Dual Source. The only difference between the two is that the Dual Source has two inputs. With the Dual source you could easily switch between AirPort Express and a for example a Micca Media Player. If you have ProRecord on your piano, you could use the second input on the Dual Source box to send string and organ sounds to your piano's speakers while you play the piano. There are quite a few different things that you can do with the Dual Source Box. Both boxes are extremely well built and designed. I offer a lifetime original owner warranty. The boxes have no wires inside of them. I build all of them by hand with high quality components. All inputs are shielded. The circuit board which I designed is very clean and precise. All boxes are sprayed with a light coat of laquer to make them look better and last longer. This box led me to work in conjunction with PianoDisc and develop an app just for iQ called PD Remote App. To get the most out of your piano, install a box, and also use PD Remote App. Simply turn the volume all the way up on the box when using the app.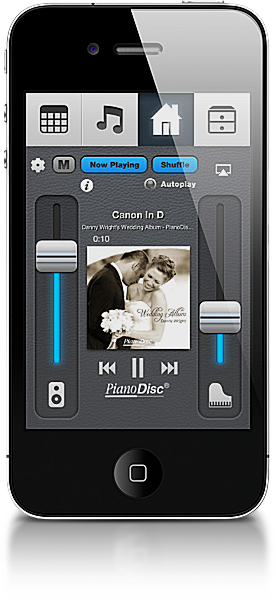 SOURCE (AirPort, iPhone, Tablet, etc...
TO Iq
TO Speakers
Audio High Volume Limit Adjustment
Piano High Volume Limit Adjustment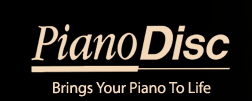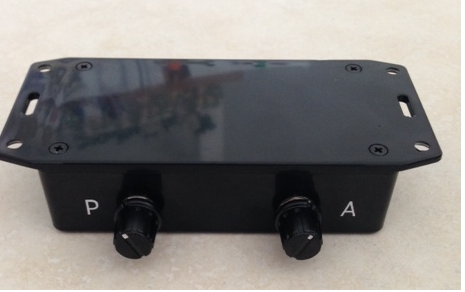 Click to learn more about PianoDisc Remote App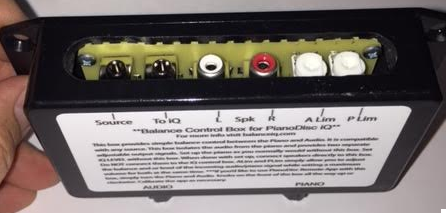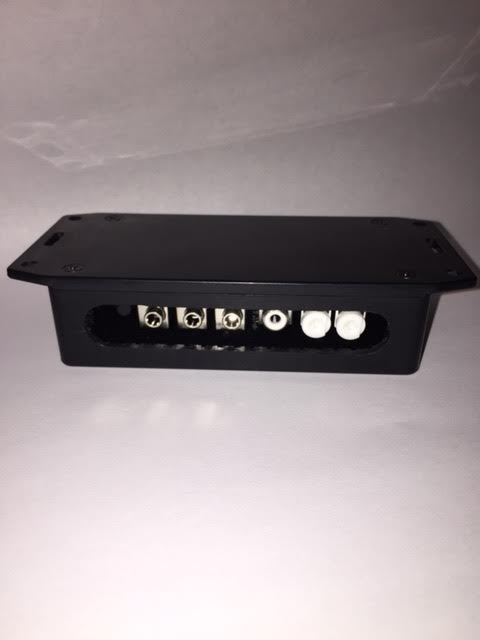 Back of Dual Source Box







Switch out= Source 1
Switch in= Source 2
Source1
To iQ Box
Speaker
Source2
Audio Limit
Piano Limit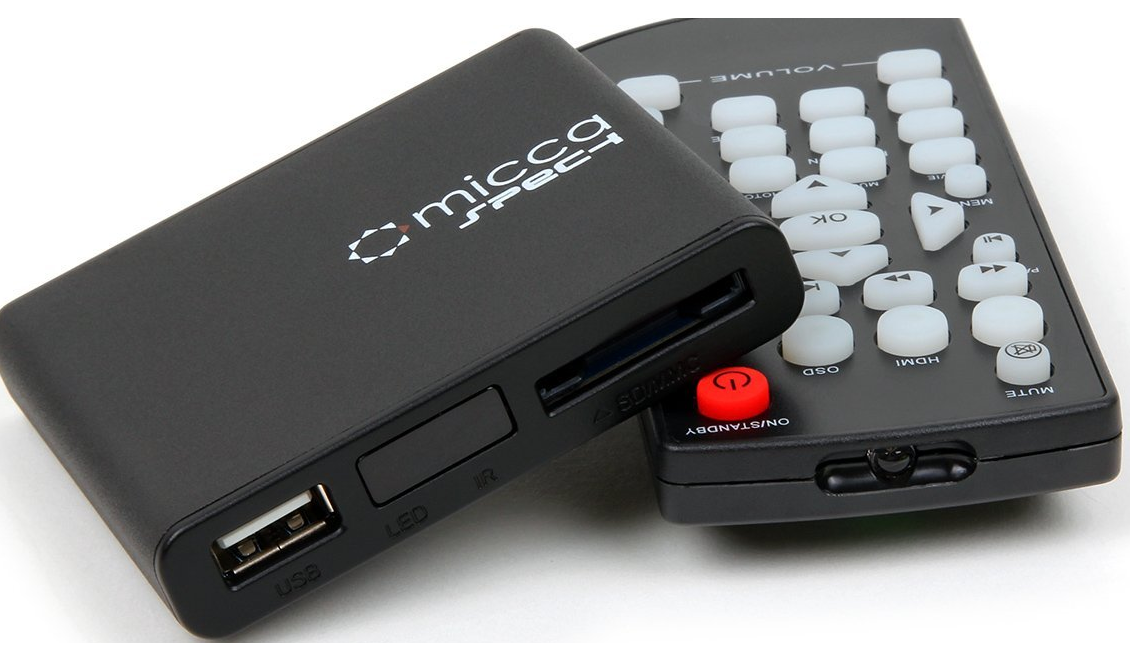 You gotta see this!!! So cool. This micca media player is only $35 You can add it to your piano and then easily switch between it and AirPort express (for your regulular iPad operation). Click on pick to learn more.

LET ME HELP YOU UPGRADE TO iQ Remotely!!! Will Save you lots of $ :) Text 801-687-5413 or Email hayesiq@gmail.com

Single and Dual Source Boxes look just like this...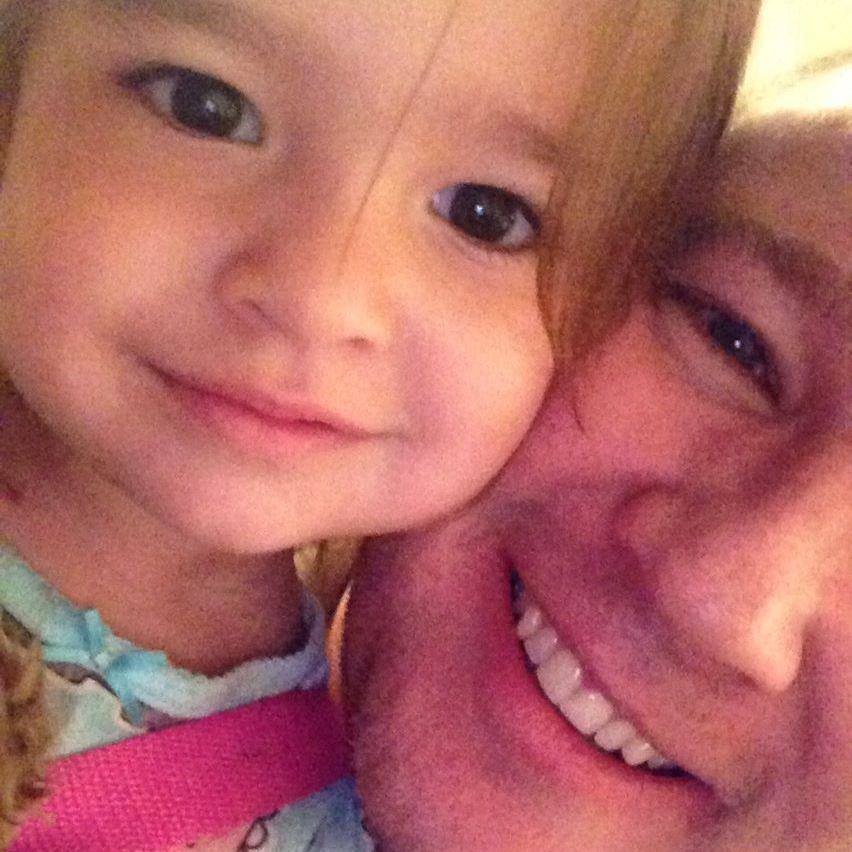 Back of Single Source Box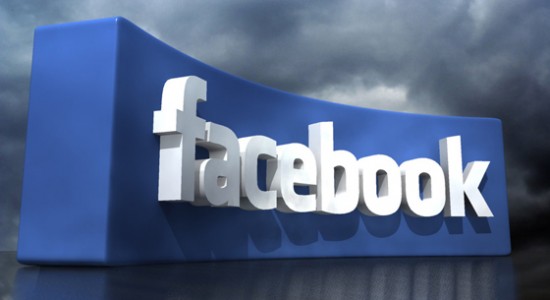 Check out little video on my FB page that I designed for this box.
***This box also works with PianoDisc Videos and PianoDisc YouTube content.